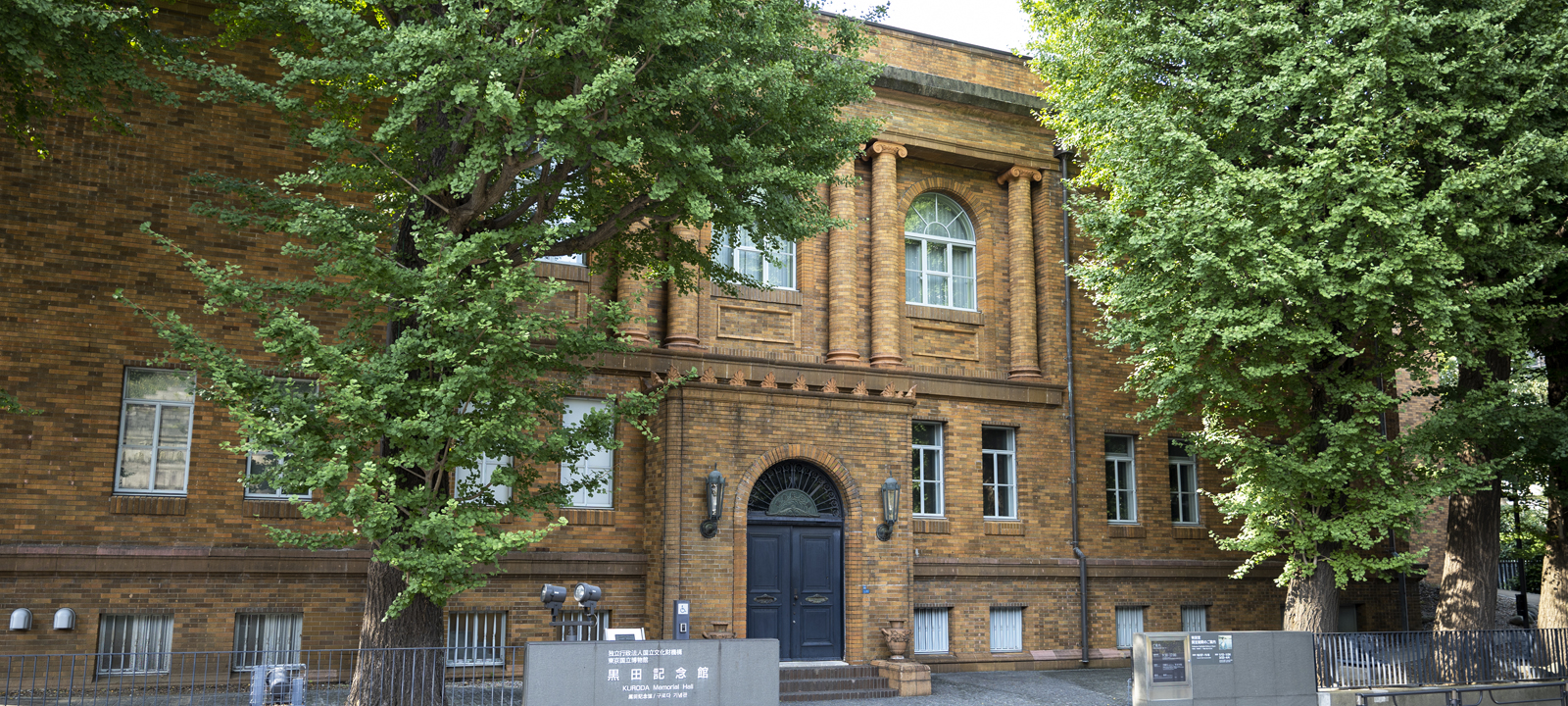 The Kuroda Memorial Hall was built in 1928 through a bequest from Western-style painter Kuroda Seiki (1866-1924). The building first opened as the home of The Institute of Arts Research for the Imperial Academy of Fine Arts in 1930. In recognition of Kuroda's artistic achievements, exhibits of Oil paintings, sketches and similar works donated by the artist's family and others are on display.
Collection Highlights Gallery (2015)
January 2 - 12, March 23 - April 5, October 27 - November 8 2015.
2nd floor

Kuroda Memorial Room April 21, 2015 (Tue) - May 31, 2015 (Sun)
This room is originally made to honor Kuroda's works since the Kuroda Memorial Hall was designed. The Chinese characters of "Memorial Room of the Viscount Kuroda" , which were said to be written by Nakamura Fusetsu, an oil painter, were curved on the panel above the doors. Having the collection cored with the works contributed by Kuroda's family, this room offers a place to appreciate the works by Kuroda who greatly contributed to modernize the Japanese painting.
Current exhibit includes:
Sunbeams Falling through Leaves, By Kuroda Seiki, 1914
Flowering Field, By Kuroda Seiki, 1907-15