Welcome to the Tokyo National Museum.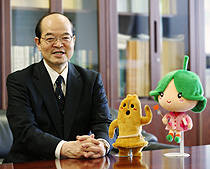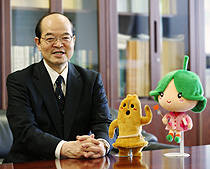 Zeniya Masami
Executive Director,
Tokyo National Museum
The wealth of significant cultural properties at our museum, many of them created hundreds or thousands of years ago, illuminate Japan's long history. The reason we are still able to appreciate them today is owing to our predecessors, who carefully preserved them and handed them on. We in turn are obligated to safely pass on these objects to future generations.

The mission of the Tokyo National Museum is to convey the traditions and culture of Japan to future generations while balancing the demands of conservation and exhibition, which are activities necessary for preserving cultural properties and sharing them widely.

In this regard we sincerely hope that the younger generation, especially students, will come into contact with Japanese and other Asian cultures, study their histories, and enjoy their arts at the museum. Consequently, we are endeavoring to make the museum a place where education and cultural learning reaches the public more widely, through activities such as school programs and family workshops.

At the same time, for international visitors we are further advancing the museum as a "Gateway to Japanese Culture", or "Face of Japan", a place that provides accessible introductions to Japanese culture together with opportunities to become familiarized with Japanese traditions.

Beginning with the Toyokan Asian Gallery in 2013, our museum has accomplished in recent years refurbishments of the Honkan Rooms 15–19, the Kuroda Memorial Hall, the Heiseikan Special Exhibition Galleries and Archaeological Gallery, as well as the Gallery of Horyuji Treasures, in addition to the grand opening of the Main Gate Plaza. With the Tokyo Olympic Games and our own 150th anniversary approaching, we are bound to improve and enrich our exhibition settings still further.