Discover Japan at the Tokyo National Museum
The Tokyo National Museum is the oldest and largest museum in Japan,
and its collection preserves over 110,000 art and archaeological objects from Japan and other parts of Asia.

The museum complex consists of six galleries.
The galleries exhibit selections of prized cultural properties, many of which change frequently,
and also serve as venues for a variety of events including gallery talks, lectures and workshops. The museum grounds are additionally home to restaurants, a museum shop and picturesque gardens
where visitors can savor the changing seasons.

"What's in TNM? What should I see?"
"I only have 30 minutes to visit and I want to know what I shouldn't miss."
"I've heard what's good about TNM is the architecture. What makes it so special?"
You may have many thoughts or purposes of your visit; first time visitors, group tours in short of time,
you're interested in a particular field. We're offering some suggestive courses to fulfill your needs.

Recommended for first-time visitors.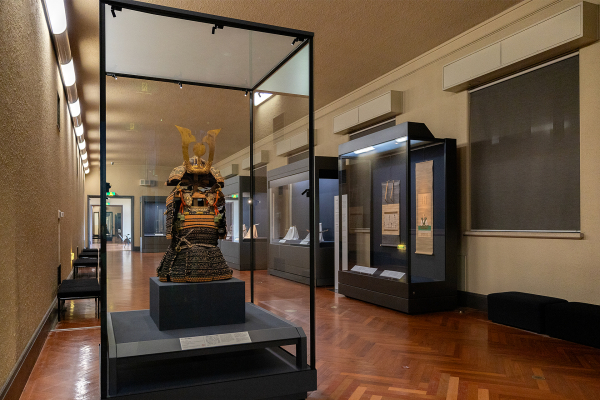 From the Jomon to Edo period, you can see the historical shift of Japanese culture. The National Treasure Gallery in Room 2 is superb and you may also find masterpieces from school text books!

Enjoy the intricacies of the buildings in addition to the artworks they exhibit.
Recommended architectural spots were selected in this course. You may walk around viewing historical buildings Honkan, the typical of Imperial Crown Style and Western style Hyokeikan from the later Meiji period, and modern buildings designed by internationally active architects.