Specifications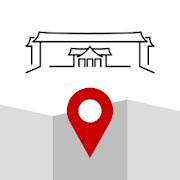 System requirements

Android
Android OS 8.0 or later

iPhone
iPhone 7 or later
iOS 11.0 or later

*Functionality is not guaranteed on all devices.

*TNM Art Guide may not function properly due to your device's specific settings, available space, network connection or connection speed, etc.

*TNM Art Guide can be installed on tablets, but use on smartphones is recommended.

Language
Japanese, English, Chinese (simplified), Korean
Download URL
Release
March 30, 2020 (ongoing)
Planning/ production/ development
Planning / production: Tokyo National Museum
Development: TANSEISHA Co., Ltd.
Contact
Education Programming, Curatorial Planning Dept.
Warnings
・Always wear earphones inside the museum.
・Some of the exhibits shown in TNM Art Guide may differ from those on display.
・Pay due attention to other customers and the exhibits when using this app.