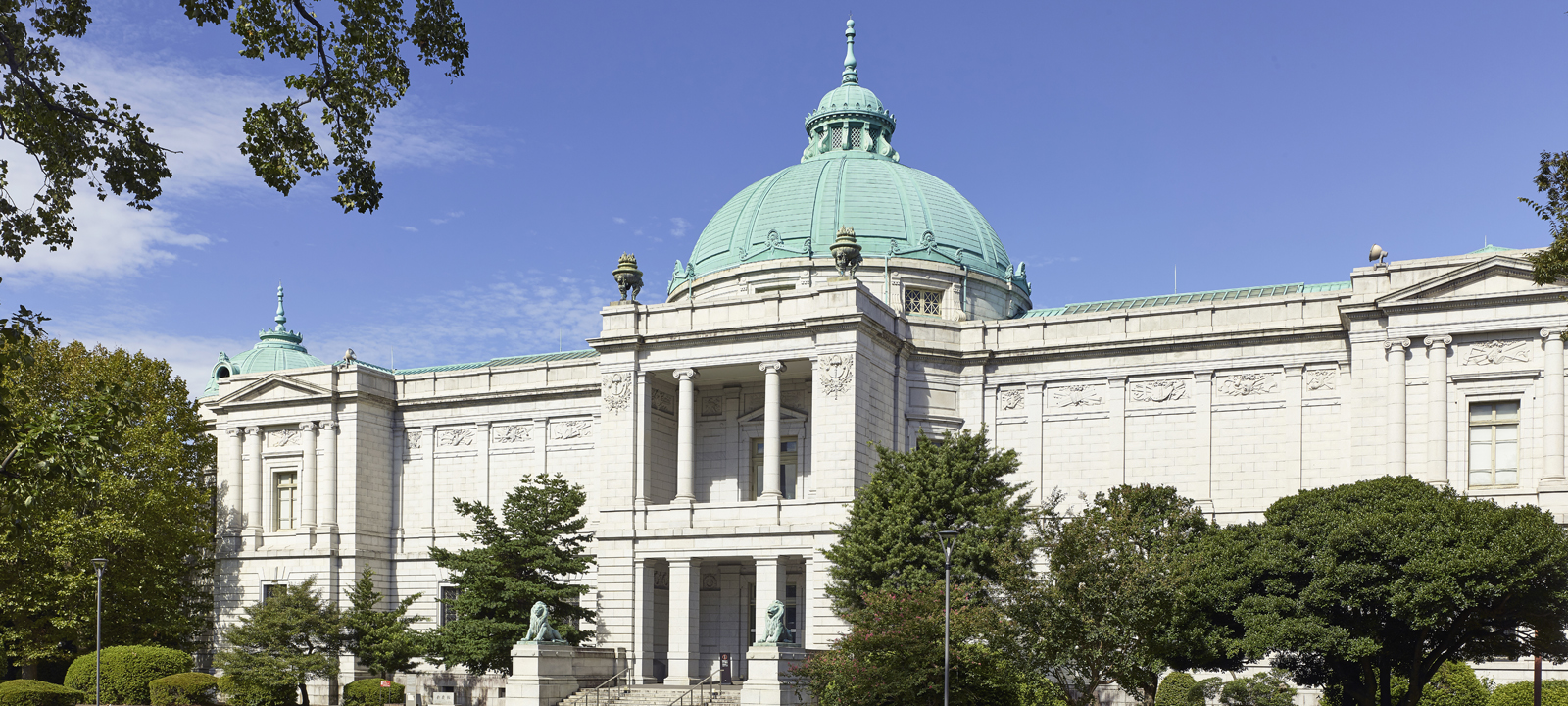 Built in honor of the wedding of the Taisho crown prince, the name of this building means "to express congratulations." It has been designated an Important Cultural Property as a representative example of Western style architecture of the late Meiji period (early 20th century).
Hyokeikan


The Living Treasures of France
  September 12, 2017 (Tue) - November 26, 2017 (Sun)
Modeled on the Japanese certification of "Living National Treasure," the French equivalent, called "Maître d' Art" or "Master of Art," was established in 1994 by the Ministère de la Culture et de la Communication, the ministry in charge of cultural and artistic affairs. The purpose of this certification is to preserve and pass down traditional craftsmanship to future generations while promoting innovation. This is the first exhibition of its kind in the world introducing one artist from each of the fifteen fields, including ceramics, glass, leather, tortoiseshell, feather, umbrellas, fans, and wallpaper. Visitors are invited to view and experience outstanding craftsmanship and tradition, as well as splendid beauty that will inspire future generations.