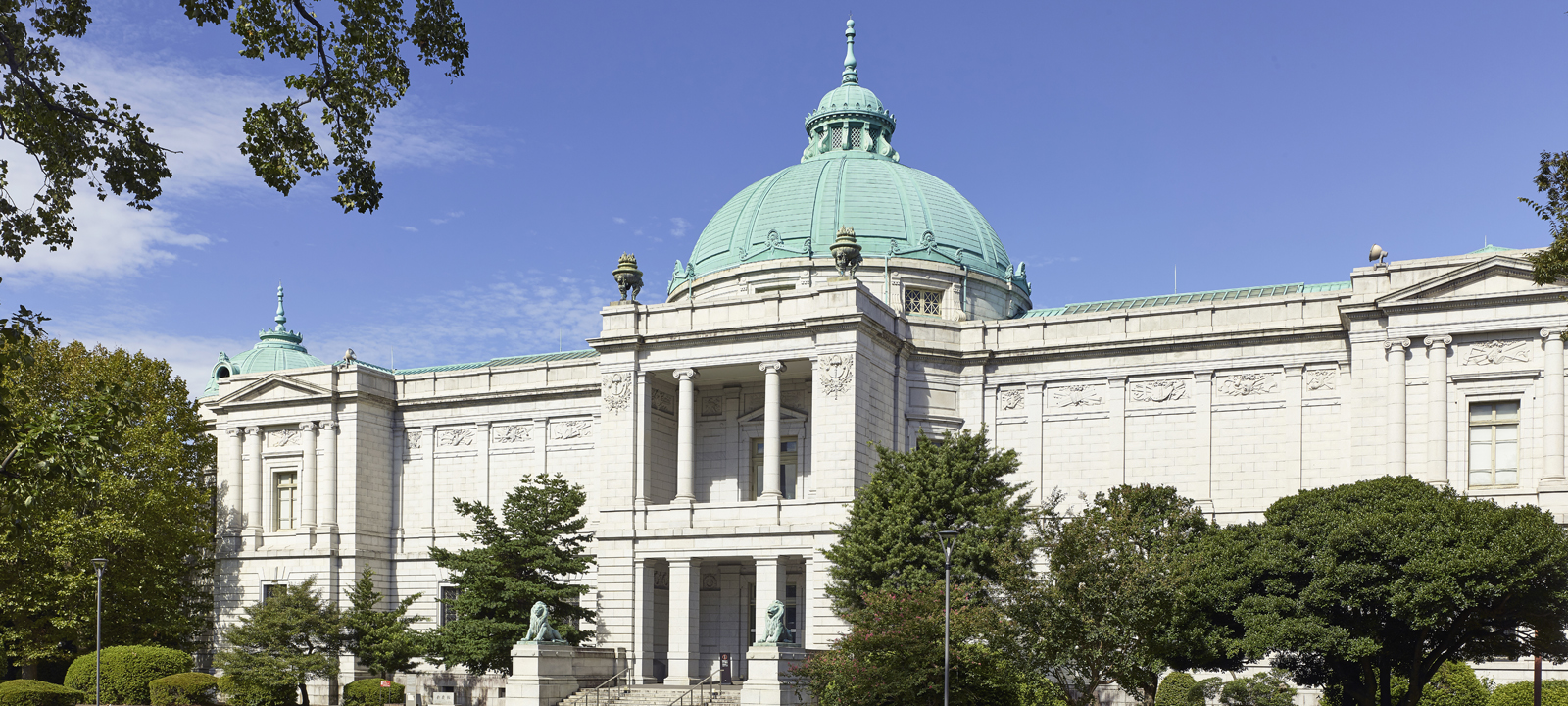 Built in honor of the wedding of the Taisho crown prince, the name of this building means "to express congratulations." It has been designated an Important Cultural Property as a representative example of Western style architecture of the late Meiji period (early 20th century).

Hyokeikan is closed for an undefinite period for maintenance work.

Hyokeikan

  March 17, 2015 (Tue) - May 17, 2015 (Sun)
The oldest general museum in Asia, the Indian Museum in Kolkata, founded in 1814, is providing some 80 precious works of Indian Buddhist art for display in Japan. These treasures will lead you through the history of Buddhist art in India, where Buddhism was born.