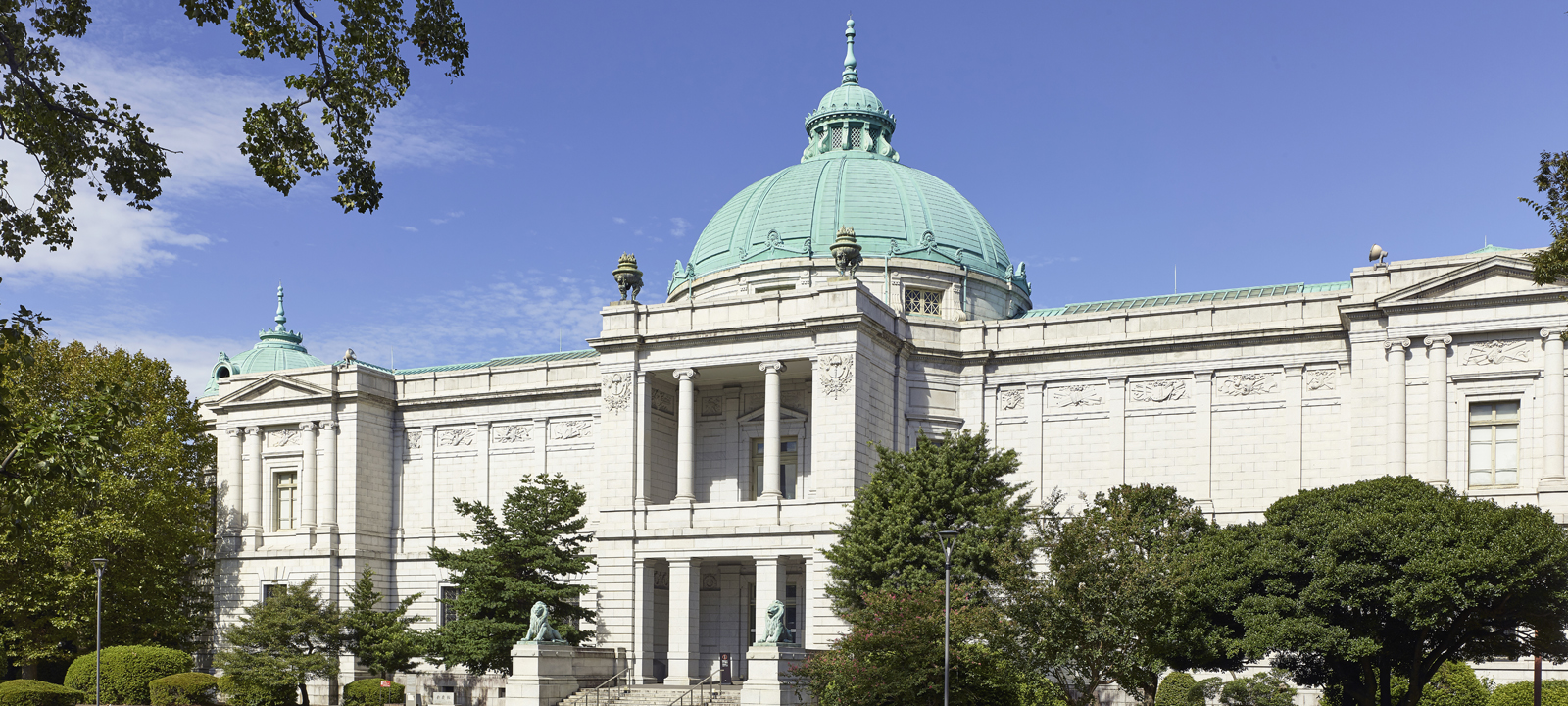 Built in honor of the wedding of the Taisho crown prince, the name of this building means "to express congratulations." It has been designated an Important Cultural Property as a representative example of Western style architecture of the late Meiji period (early 20th century).
Hyokeikan


Hidden Treasures from the National Museum, Kabul
  April 12, 2016 (Tue) - June 19, 2016 (Sun)
Since the ancient times, Afghanistan thrived at the "crossroads of civilizations" in Central Asia. This country developed a distinctive culture of its own as a center of the Silk Road. This exhibition comprising of 231 ancient artworks from the National Museum of Afghanistan, illustrates some of the most magnificent cultures that flourished from around 2100 BC to 2nd century AD by presenting the "hidden treasures" excavated at four ancient sites in Afghanistan.
Also, at this occasion an official arrangement between the organizers and the Afghanistan government was made to include a part of the "Displaced Cultural Properties of Afghanistan" .