Anniversary Projects
Exhibitions
Future National Treasures: Masterpieces of Painting and Calligraphy from the Museum Collection
April 12, 2022 (Tue) - April 9, 2023 (Sun)
Japanese Gallery (Honkan) Room 2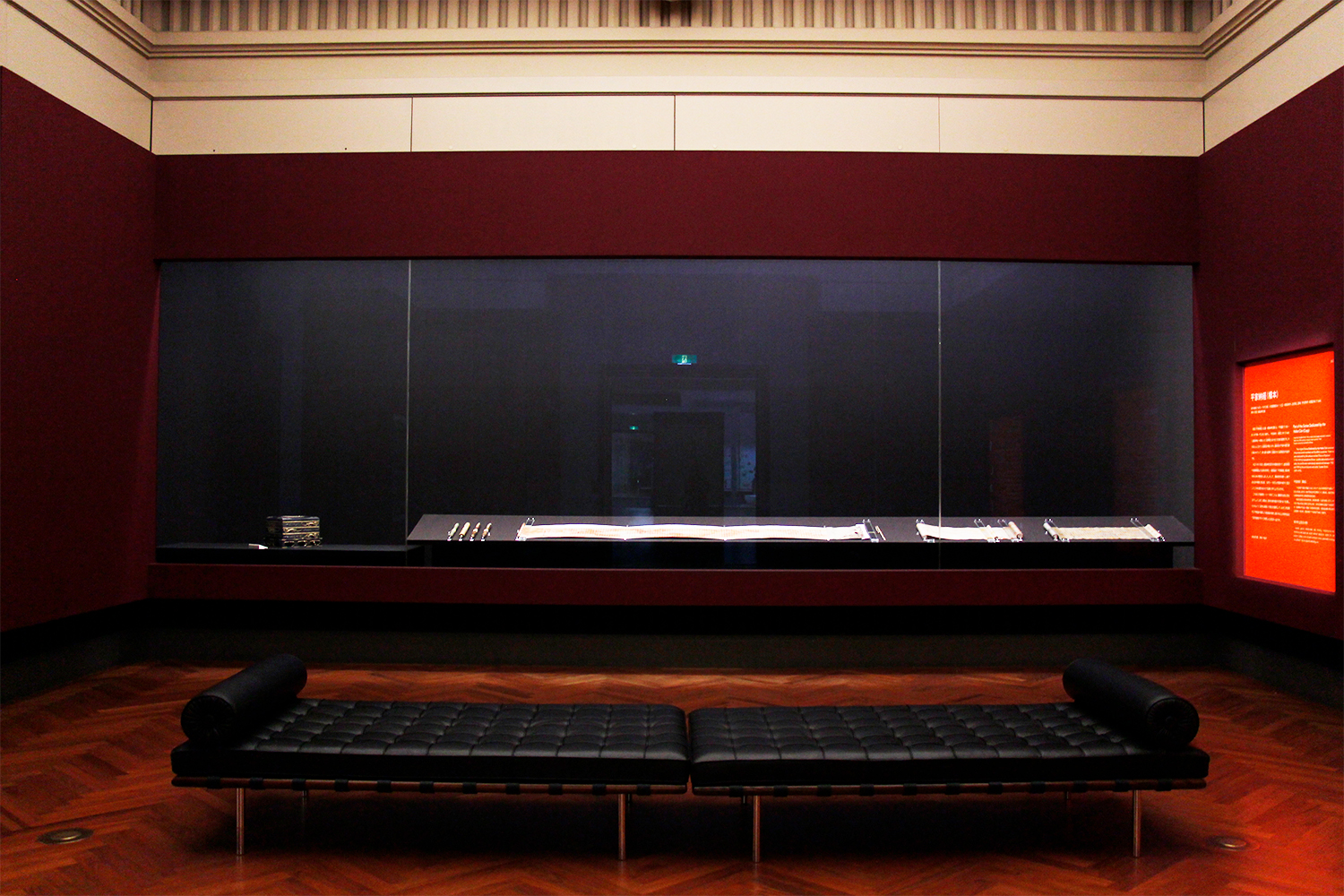 Tokyo National Museum is celebrating its 150th anniversary. During its long history, the Museum accumulated an extensive collection, including many artworks of great artistic or historical value.

Not all these works, however, are designated as National Treasures or Important Cultural Properties.

From among these works, our curators have selected what they consider "Future National Treasures" for display in this gallery in 2022.
Exhibition Schedule
April 12, 2022 (Tue) - May 8, 2022 (Sun)

Beauty Looking Back


By Hishikawa Moronobu
Edo period, 17th century
May 10, 2022 (Tue) - June 5, 2022 (Sun)

Flames


By Uemura Shōen
Taishō era, 1918
June 7, 2022 (Tue) - July 3, 2022 (Sun)

Kasuga Shrine Mandala


Kamakura period, 13th century
July 5, 2022 (Tue) - July 31, 2022 (Sun)

The Daoist Immortals Xiama and Tieguai


By Sesson Shūkei
Muromachi period, 16th century
August 2, 2022 (Tue) - August 28, 2022 (Sun)
Scenes of "The First Warbler" and "New Herbs" from The Tale of Genji
By Tosa Mitsuoki
Edo period, 17th century
August 30, 2022 (Tue) - September 25, 2022 (Sun)

Landscape


By Goshun
Edo period, 18th century
September 27, 2022 (Tue) - October 23, 2022 (Sun)

Buddhist Deities of the Diamond World and Womb World Mandalas


Heian period, 12th century
October 25, 2022 (Tue) - November 20, 2022 (Sun)

The Actor Ichikawa Ebizō as Usui Aratarō Sadamitsu


By Utagawa Kunimasa
Edo period, 1796
November 22, 2022 (Tue) - December 25, 2022 (Sun)

Garment as a Memento


By Kawamura Kiyo'o
Meiji era, 1899–1911
January 2, 2023 (Mon) - January 29, 2023 (Sun)
Exquisite Flowers from the Realm of Immortals
(Hydrangea and Chinese Mallow, China Pink and Ranunculus Nipponicus, Small White Water Lily and Plumed Cocksomb, Bottle Gourd and Nerium, Thistle and Millet, Turnips and Rose Balsam)
By Itō Jakuchū
Edo period, 1768
January 31, 2023 (Tue) - February 26, 2023 (Sun)

Draft for Wall Paintings for the Meeting Room of the Women's Quarters at Edo Castle


By Kanō Osanobu
Edo period, 19th century
February 28, 2023 (Tue) - April 9, 2023 (Sun)
Sutras Donated by the Heike Clan
(Copy of Chapter 4, Chapter 6, Chapter 7, Chapter 9, Chapter 11, Chapter 12, and Chapter 27, Copy of the Box for the Sutras Donated by the Heike Clan)
Copied by Tanaka Shinbi
Taishō era, 20th century; original: Heian period, 1164
*The exhibition themes may be subject to change