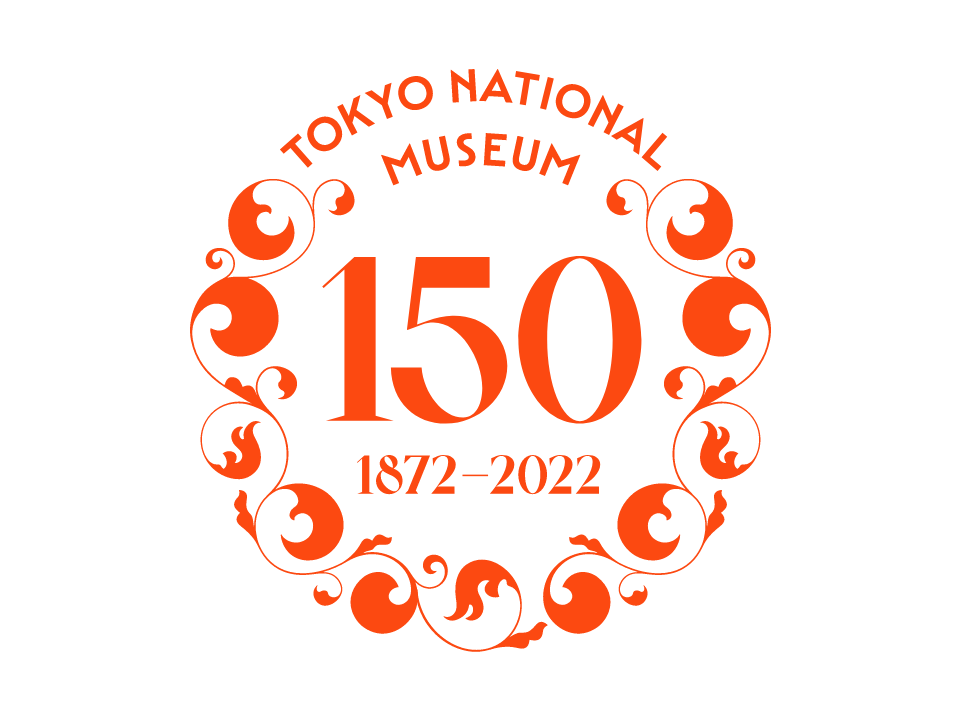 The Logo for Tokyo National Museum's 150th Anniversary
Our logo is based on a pattern of stylized vines and stems called karakusa in Japanese. This pattern can be found throughout our collection and in the architectural details of two of our buildings: the Honkan (Japanese Gallery) and Hyōkeikan. Variations of this pattern exist across many cultures and time periods. It spread to the east via the Silk Road and was later introduced to Japan, where it came to represent long life and prosperity. The use of this ubiquitous pattern for our logo expresses a desire to expand our connections with the global community and share our culture with the diverse people of the world.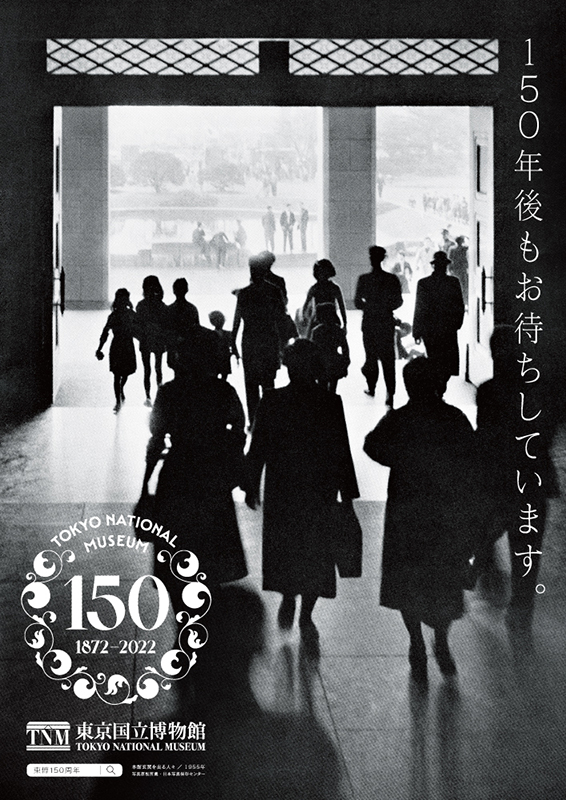 The Key Visual for Tokyo National Museum's 150th Anniversary
Our key visual is a photograph from 1955 showing visitors at the entrance of the Honkan (Japanese Gallery), with the building's iconic staircase at their backs. Just as people did before them and will continue to do so in the future, these visitors are leaving the Museum with newfound knowledge and experience. Our visual encapsulates this cycle and the idea that even as time passes, the Museum remains a place for cultural exchange and inheritance.
Photo; https://photo-archive.jp/