Anniversary Projects
Exhibitions
Special Thematic Exhibition: Museum of the Future
October 18, 2022 (Tue) - December 11, 2022 (Sun)
Room T3, Japanese Gallery/Room T5, Japanese Gallery/Entrance, Asian Gallery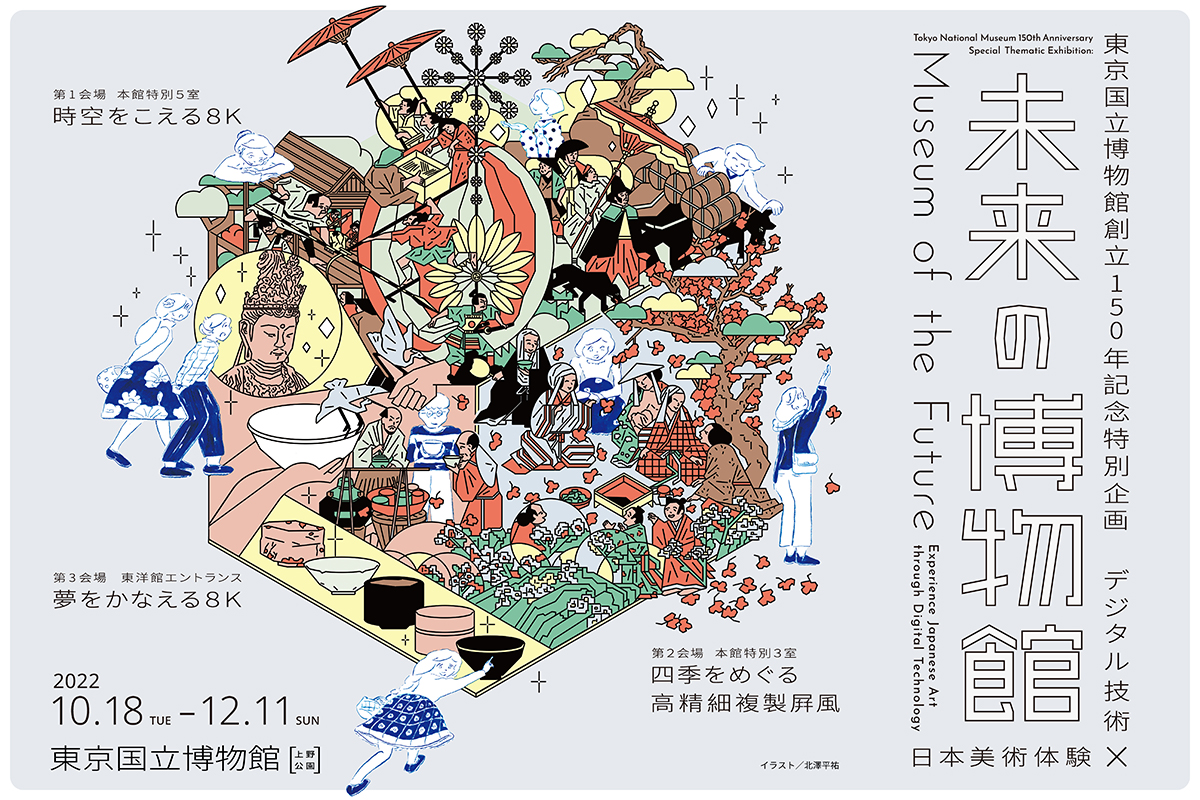 Experience Japanese Art through Digital Technology

Here, visitors can live out their dreams by engaging with art as they always wished they could. In these galleries, the limits of the impossible give way to the power of the imagination.
Colossal screens bring visitors face-to-face with larger-than-life paintings and let them stroll through an ancient temple halls. Visitors can shiver and sweat through the four seasons depicted on folding screens or use handheld lights to illuminate the mysteries of Buddhist statues. In this museum, state-of-the-art digital technology and high-resolution facsimiles revolutionize the way visitors experience Japanese art.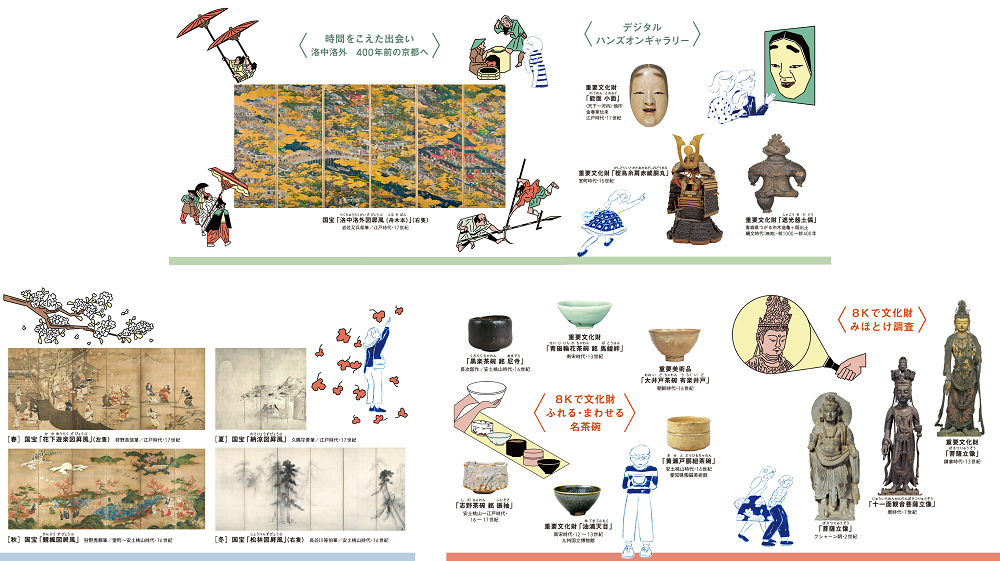 Venue
Tokyo National Museum
First Gallery (Room T5, Japanese Gallery)/Beyond Time and Space in 8K
Second Gallery (Room T3, Japanese Gallery)/Through the Four Seasons: High-Resolution Facsimiles of Folding Screens
Third Gallery (Entrance, Asian Gallery)/Dreams to Reality with 8K
Time
9:30 - 17:00
Closed
Mondays
Admission
Adults: 1,000 yen
University Students: 500 yen
High/Junior High/Elementary School Students and persons under 18 and over 70: Free
Organizers
Tokyo National Museum, National Center for the Promotion of Cultural Properties, NHK (First Gallery only)
With the Sponsorship of
Canon Inc., SHARP CORPORATION
General Inquiries
03-5777-8600 (Hello Dial)