November 17, 2007 (Sat)The Gallery of Horyuji Treasures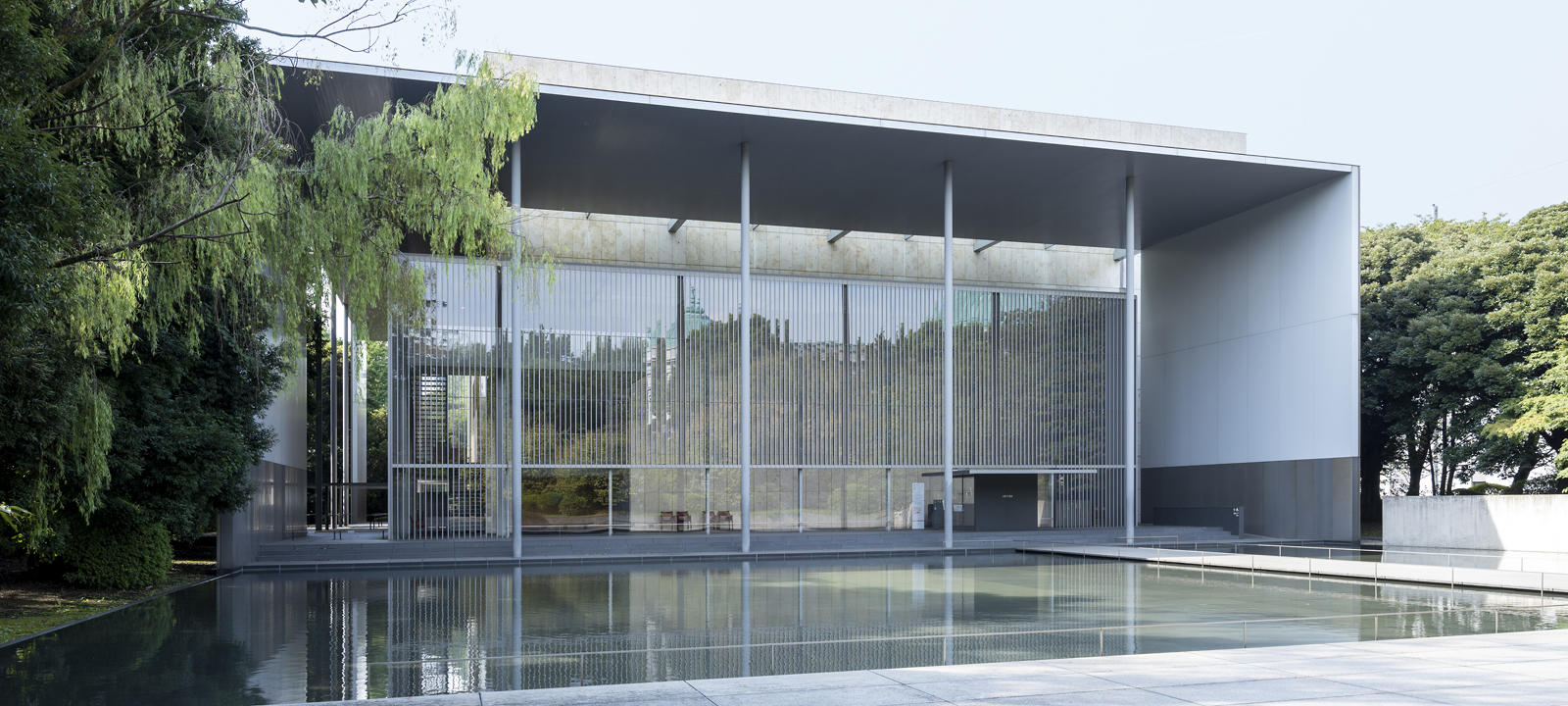 The building was designed by Yoshio Taniguchi and has been furnished with the latest in conservation technology. The reference room on the 2nd floor mezzanine has the "digital archive" which allows visitors to view the entire collection of Horyuji Treasures on computer with explanations provided in Japanese, Chinese, Korean, English, and French. A restaurant is located on the ground floor.
* The Horyuji Treasures consist of over 300 valuable objects, mainly from the 7th - 8th century, which were donated to the Imperial Household by Horyuji Temple in 1878.
1st floor: Kanjo-ban (Banner for the Kanjo Ceremony) , Gilt Bronze Buddhist Statues, Halos, Repousse Buddhist Images, Gigaku Masks

Room 2 March 6, 2007 (Tue) - March 23, 2008 (Sun)
Including:
Seated Bosatsu (Bodhisattva with One Leg Pendant, Asuka period, dated 606 or 666 (Important Cultural Property)
Lady Maya and Three Heavenly Beings, Asuka period, 7th century (Important Cultural Property)
2nd floor: Wooden and Lacquer wares , Metalwork, Painting, Calligraphy, Textiles

Room 4 October 30, 2007 (Tue) - December 24, 2007 (Mon)
Including:
Box, design of flowers, butterflies, and birds in gold and silver paint, lacquered hide with gold and silver paint, Nara period, 8th century (Important Cultural Property)
Needle Case, green-stained ivory(bachiru), Nara period, 8th century (Important Cultural Property)

Painting Illustrated Biography of Prince Shotoku
Room 6 October 30, 2007 (Tue) - November 25, 2007 (Sun)
Including:
Illustrated Biography of Prince Shotoku, By Kouzukeno Hokkyo Tajimabo, Kamakura period, dated 1305