>> Experience Japanese Culture: How to Wear a 12-layer Robe
Experience Japanese Culture: How to Wear a 12-layer Robe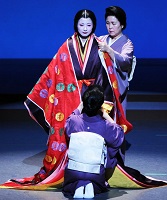 On display in Room 8, the Honkan (Japanese Gallery) is a Junihitoe, a 12-layer robe that was worn by ladies of the imperial court. (Display from Feb. 20.2018 to Apr.22.2018) In connection with this exhibit, we invite visitors to see a demonstration of how this kind of elaborate robe, with its beautiful array of colors, was worn.
*This performance will be conducted in Japanese with English explanations.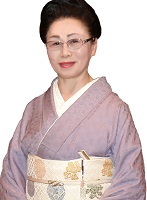 Ms. Junko Otsuka



*The demonstration will be guided by Ms. Junko Otsuka, Director of Kimono Dressing, Hakubi Kyoto Kimono School.
*This program is organized with the cooperation of the Hakubi Kyoto Kimono School.
Date
February 23, 2018 (Fri)
Time
14:00 and 18:00 (the auditorium will open 30 minutes early; each demonstration is one hour long and features the same content)
Venue
Heiseikan-Auditorium

Admission
:Free admission with a ticket to the museum
Reservations:
You may reserve a seat via a online application form on this page. A form for one person.
(Entry without a reservation will be possible only if seating does not reach maximum capacity. In that case, you can enter the auditorium from 20 miunutes early of the time.)
Deadline for Reservations
:February 8, 2018. Same-day ticket is available. please show up at the venue as walk-in before each session begins.
Related Exhibition
---

January 30, 2018 (Tue) - April 15, 2018 (Sun)