>> Experience Japanese Culture: Calligraphy Workshop
Experience Japanese Culture: Calligraphy Workshop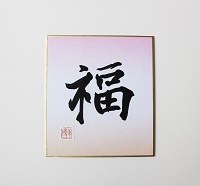 The character means
"Happiness" or "Fortune"
Try your hand at calligraphy, an important part of Japanese culture. Choose a character from the artwork, Kengu kyo Sutra, Known as "Ojomu," (National Treasure; TNM Collection) and write it on a poem card with a brush pen.
This experience will help you gain an appreciation for the beauty of the calligraphy displayed in the galleries.

* No advanced booking is required. Please sign up and pay at the venue.
* Please note that registration ends 30 minutes before the end of each session.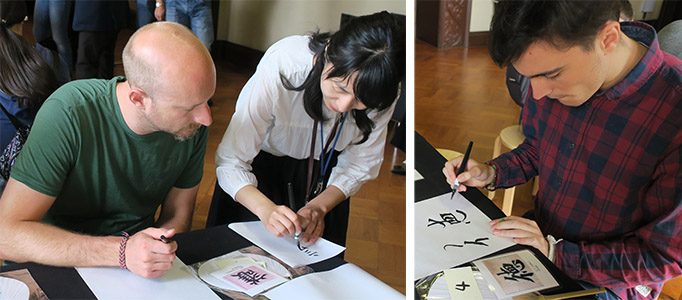 Date
November 7, 2017 (Tue) - November 30, 2017 (Thu)
Time
Tuesdays, Wednesdays, Thursdays, and Sundays: 11:00–16:30
Fridays and Saturdays: 15:00–20:30
Venue
Japanese Gallery (Honkan)-Lounge (2F)

Number of Participants
:200 per day (first come, first served)
Participation Fee
:100 yen (in addition to the museum entrance fee for persons over 18 and under 70)