>> More Japanese Culture Unlocked: Armor, Kimonos, Lacquerware, and Woodblock Printing
More Japanese Culture Unlocked: Armor, Kimonos, Lacquerware, and Woodblock Printing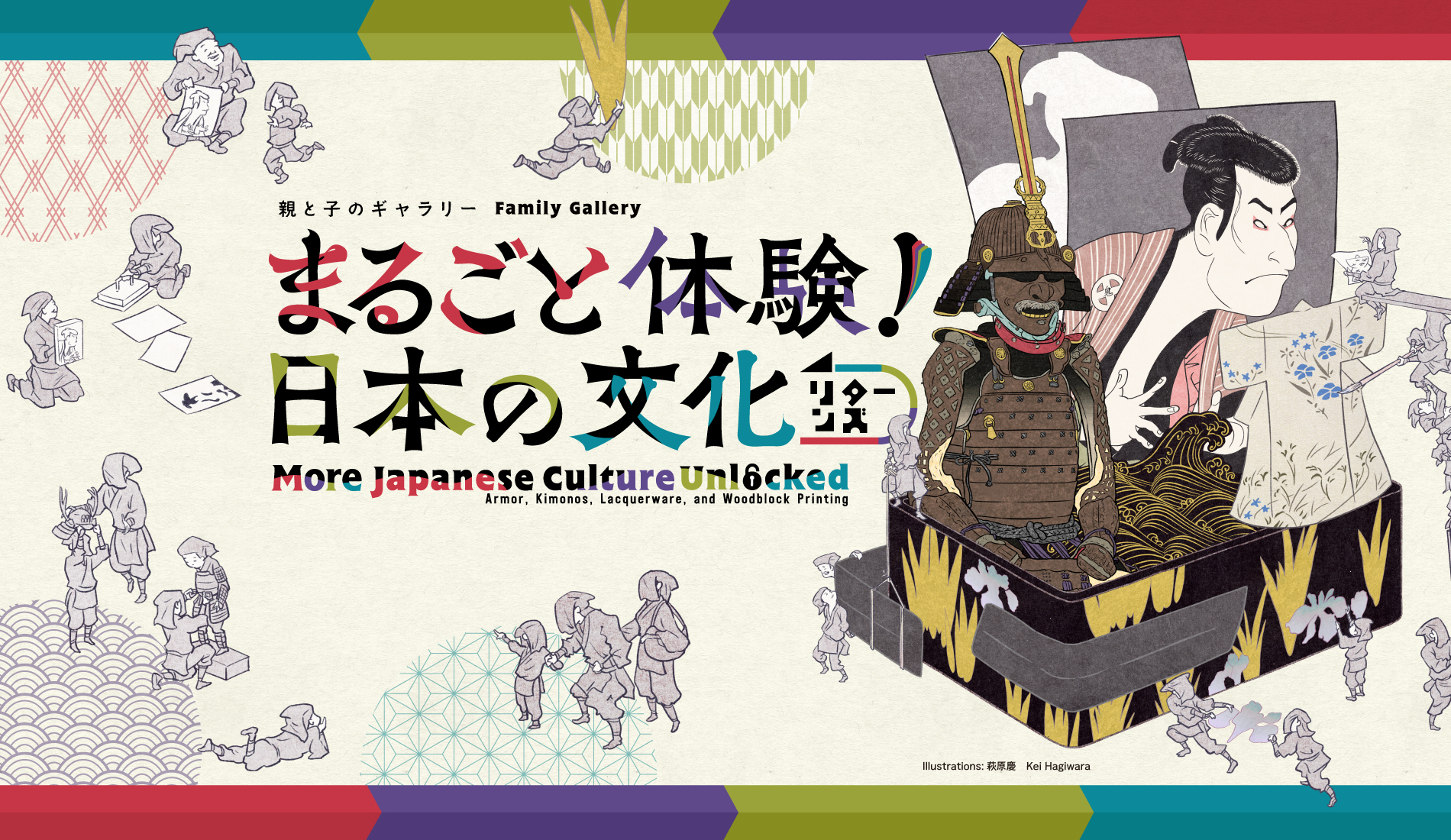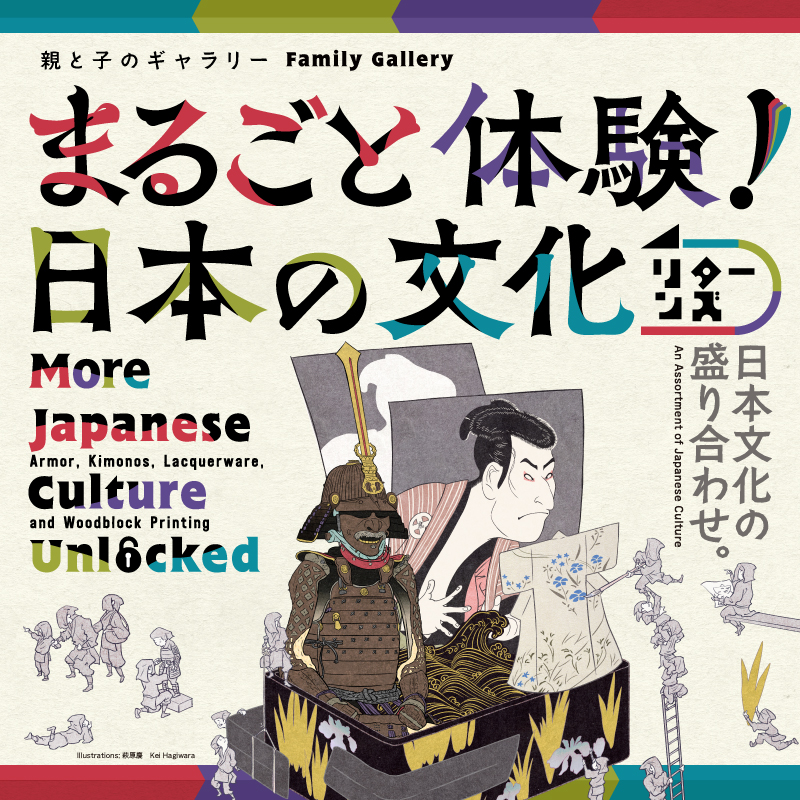 Here at the Tokyo National Museum, you can get in touch with Japanese culture through items created and treasured by people long ago, known as "cultural properties." The Family Gallery More Japanese Culture Unlocked: Armor, Kimonos, Lacquerware, and Woodblock Printing is an interactive exhibition that allows you to experience the appeal and joy of cultural properties with four different themes: ukiyo-e woodblock prints, lacquerware, kimonos, and samurai armor. The hugely popular exhibition held in January 2021 makes a triumphant return just in time for summer vacation.

Period

July 20 – September 5, 2021

Venue

Japanese Gallery (Honkan), Room T4, Tokyo National Museum (Ueno Park)
*Artworks exhibited are digital installations and replicas, not the original works.
*The kimono area will be open from July 20 to August 15, and the armor area will be open from August 17 to September 5.
Japanese Culture Unlocked: Armor, Kimonos, Lacquerware, and Woodblock Printing [FY2020]
Woodblock Printing
Period

July 20 – September 5, 2021
Ukiyo-e refers to paintings and woodblock prints depicting people and daily life during Japan's Edo period (17th to 19th century). In the early Edo period (17th century), these consisted exclusively of original works hand-painted by the artist himself, but the development of ukiyo-e prints later allowed the same painting to be printed countless times. Here you can learn how multicolored prints were made.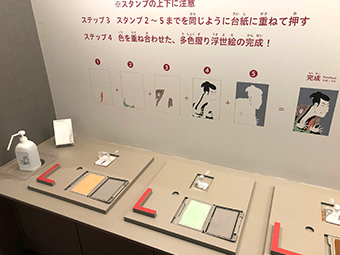 Try creating your own ukiyo-e print with a series of stamps!
How ukiyo-e Prints Are Made (Production process model)
Production process model by: The Adachi Foundation
Original Work: The Actor Ōtani Oniji as the Servant Edobei (Important Cultural Property); By Toshūsai Sharaku; Edo period, 1794 (Kansei 6)
* Currently not on display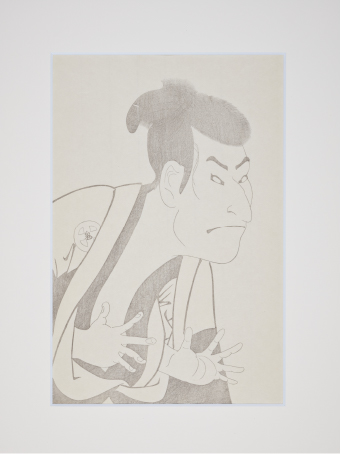 1.
The printing starts with the woodblock for the outline of the picture.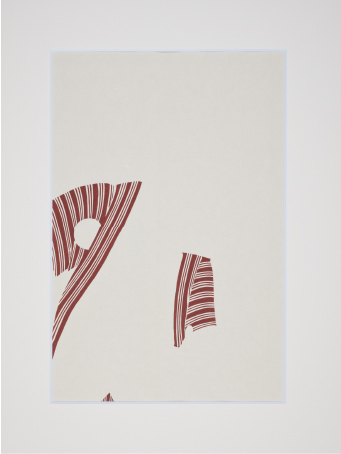 2.
The brown stripes of the kimono are added.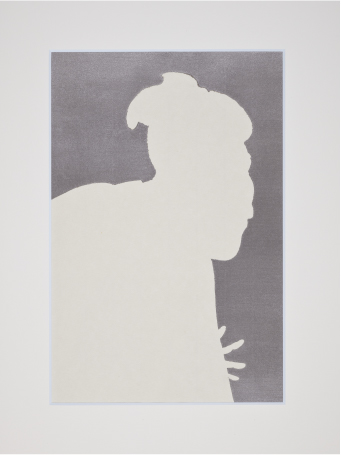 3.
A mixture of mica, glue, and ink is added to the background in order to give it a metallic feel.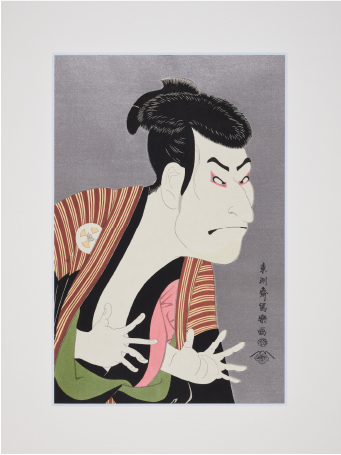 4.
Finally, the print is stamped with the name of the artist. The ukiyo-e print is now complete.

Lacquerware
Period

July 20 – September 5, 2021
Lacquerware refers to vessels that are brushed with layers of sap from the trunk of the lacquer tree. Lacquerware is decorated using various techniques, such as adding pigment to the sap, using the lacquer like a glue to sprinkle metallic powder (maki-e), or inlaying thin plates of metal or mother-of-pearl.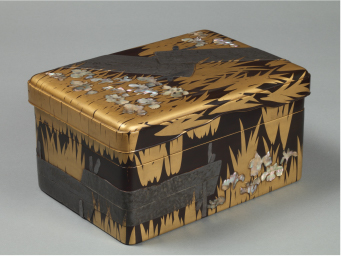 Original Work:
Writing Box with the Eight-Plank Bridge in Maki-e Lacquer and Mother-of-Pearl Inlay (National Treasure); By Ogata Kōrin; Edo period, 18th century
* Currently not on display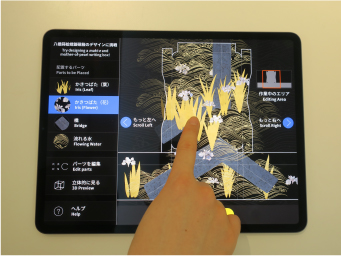 You can use a touch-panel device to try the maki-e technique, and then create a box with your own original design.
At the end of the Japanese lacquer workshop, you can save the data of the paper model you have designed on your mobile device.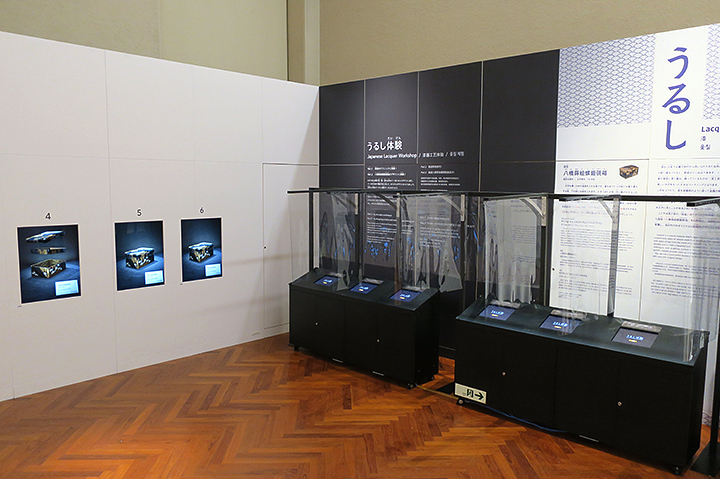 Assembly Guide for Maki-e and Mother-of-Pearl Writing Box Paper Model
Kimonos
Period

July 20 – August 15, 2021
The kimono is Japan's traditional outfit. By the early 17th century, kimono designs were already published in fashion magazines. The people of the Edo period referred to books such as this to enjoy dressing up.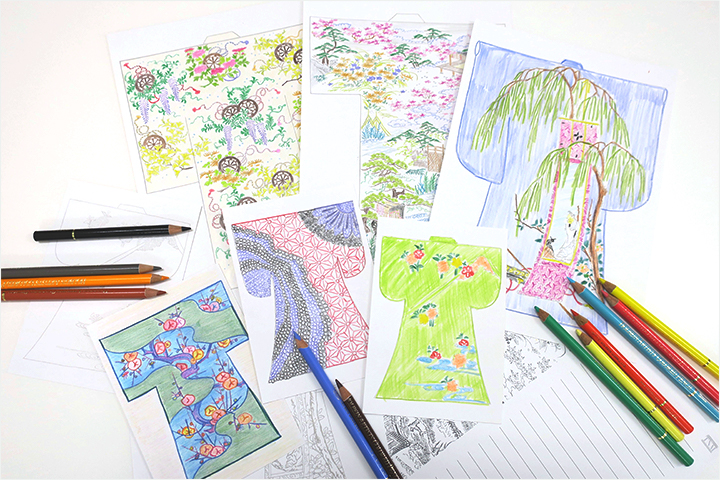 Try designing your own kimono based on the Book of Garment Designs.
Armor
Period

August 17 – September 5, 2021
Japanese armor was worn by samurai not only to protect their bodies in battle, but also to showcase their prowess. Japanese armor is able to provide ample protection for the body while still allowing flexible movement.
*Unfortunately there will be no opportunity to try on an armor this time to avoid the further spread of the novel coronavirus.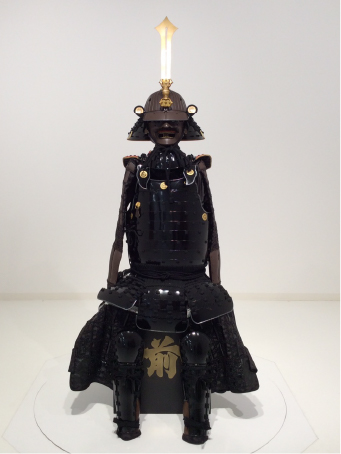 Full-body samurai armor incorporated a unified design from head to toe. This armor is modeled on the armor worn by the samurai commander Sakakibara Yasumasa.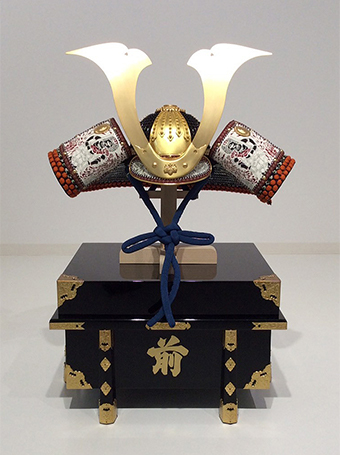 This helmet has an impressive design with an antler-shaped crest. It is modeled after the helmet allegedly worn by the shogun Ashikaga Takauji.
An Inside Look at Japanese Armor
Japanese armor was meant to protect samurai on the battlefield, but it was also a detailed work of art produced through skilled craftsmanship. Samurai sought to distinguish themselves on the battlefield by wearing eye-catching armor that was artistic as well as practical. Learn about the features and highlights of samurai armor while watching a model actually try on a suit of armor and a helmet. (Produced by Education Programming Division in January 2021)
Work sheet
Date
July 20, 2021 (Tue) - September 5, 2021 (Sun)
Venue
Japanese Gallery (Honkan)-Room T4