>> Japanese Culture Unlocked: Armor, Kimonos, Lacquerware, and Woodblock Printing
Japanese Culture Unlocked: Armor, Kimonos, Lacquerware, and Woodblock Printing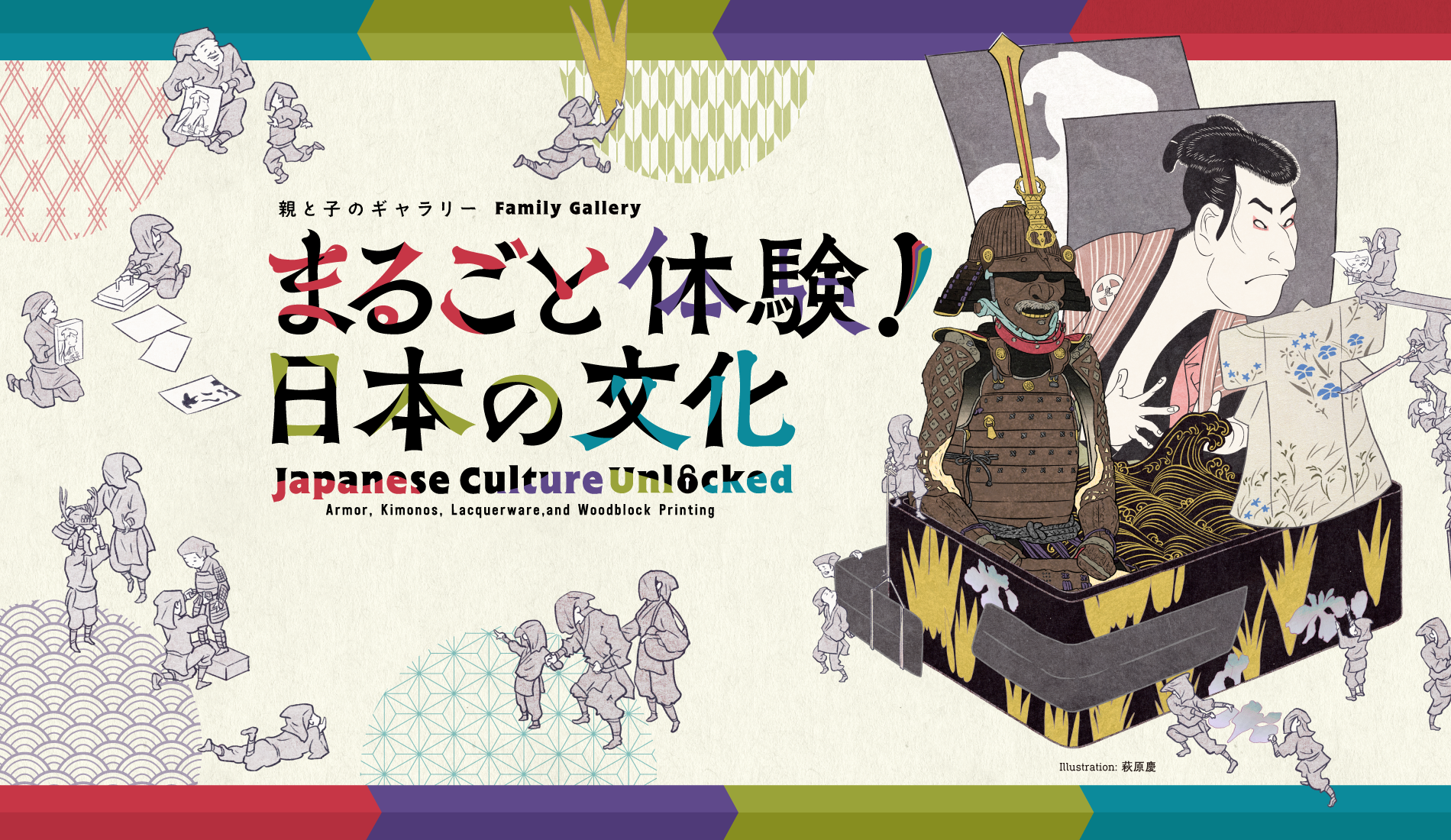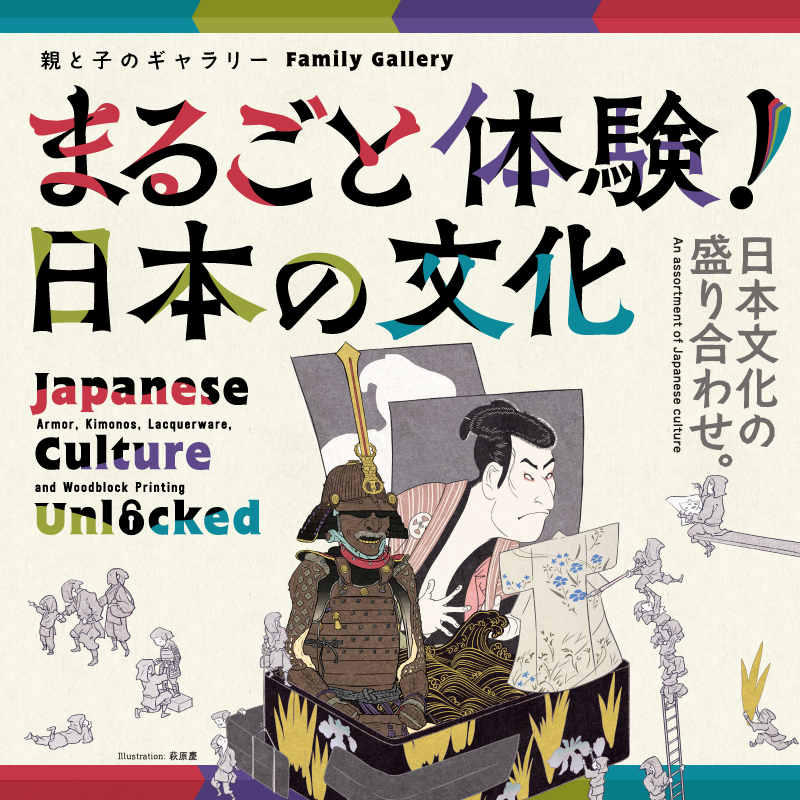 Here at the Tokyo National Museum, you can get in touch with Japanese culture through items created and treasured by people long ago, known as "cultural properties." The Family Gallery "Japanese Culture Unlocked: Armor, Kimonos, Lacquerware, and Woodblock Printing" is an interactive exhibition that allows you to experience the appeal and joy of cultural properties with four different themes: "ukiyo-e woodblock prints," "armor," "kimonos," and "lacquerware."
Period

January 19, 2021–February 28, 2021

Venue

Honkan Room T4, Tokyo National Museum (Ueno Park)
*The armor area is open from January 19 to February 7, and the kimono area is open from February 9 to February 28.


Period

January 19, 2021–February 28, 2021
Ukiyo-e refers to paintings and prints depicting people and daily life during Japan's Edo period (17th to 19th century). In the early Edo period (17th century), these consisted exclusively of original works hand-painted by the artist himself, but the development of ukiyo-e prints later allowed the same painting to be printed countless times. A multicolored printing technique called nishiki-e also emerged in which different woodblocks for each color were printed in sequence, making it possible to produce brilliant colors. At first, nishiki-e prints mainly depicted popular beauties and kabuki actors, but they eventually came to encompass various genres such as stories and landscapes.
Here you can learn how the woodblock prints were made. Try creating your own ukiyo-e woodblock print with a series of stamps!
How ukiyo-e Prints Are Made: Production process model of The Actor Ōtani Oniji Ⅲ as the Servant Edobei (Production process model by: The Adachi Foundation)
Original Work: The Actor Ōtani Oniji Ⅲ as the Servant Edobei By Toshūsai Sharaku Edo period, 1794 (Kansei 6)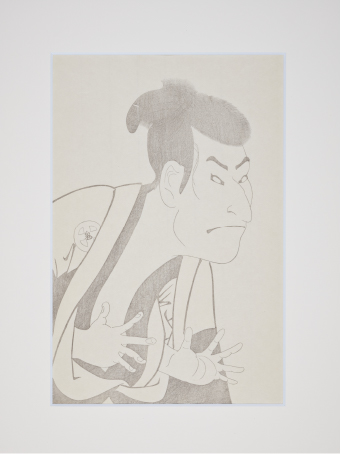 The printing starts with the woodblock for the outline of the picture. This is known as the "main block."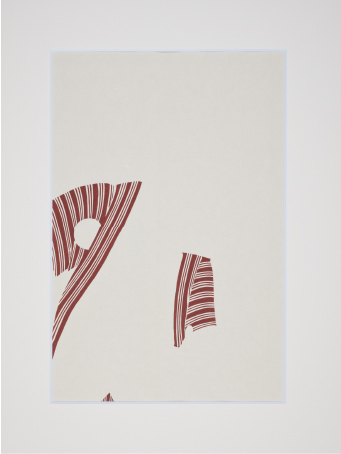 The brown stripes of the kimono are added.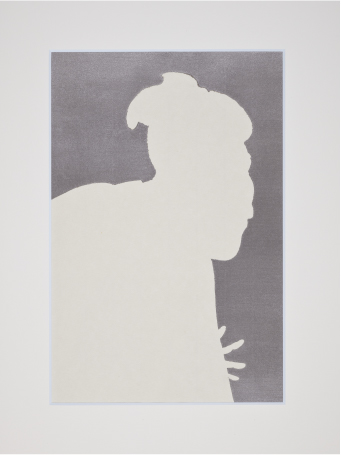 A mixture of mica, glue, and ink is added to the background in order to give it a metallic feel and make the figure stand out in sharp relief.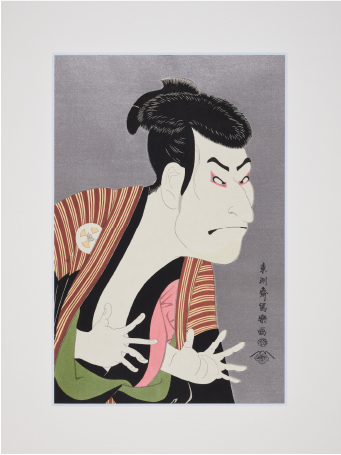 The ukiyo-e print is now complete.


Period

January 19, 2021–February 28, 2021
Lacquer is a natural material that has been used in Japan for about 10,000 years. Lacquerware refers to vessels made from wood or other materials that are brushed with layers of sap from the trunk of the lacquer tree. The lacquer hardens into a durable coating with a beautiful luster. Lacquerware is decorated using various techniques, such as adding pigment to the sap, using the lacquer like a glue to sprinkle metallic powder (maki-e), or inlaying thin plates of metal or mother-of-pearl.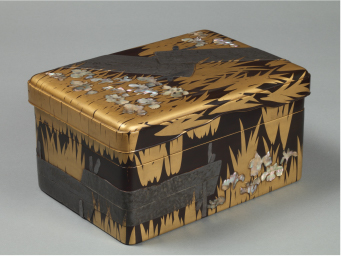 Original Work: Writing Box with the Eight-Plank Bridge, Lacquered wood with maki-e, lead, and mother-of-pearl, By Ogata Kōrin, Edo period, 18th century (National Treasure)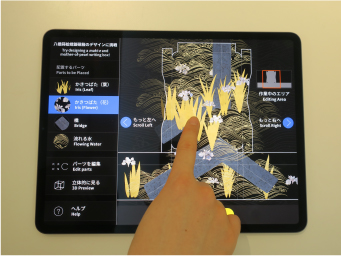 You can use a touch-panel device to try the maki-e technique, and then create a box with your own original design.
(Production by TNYU Inc.)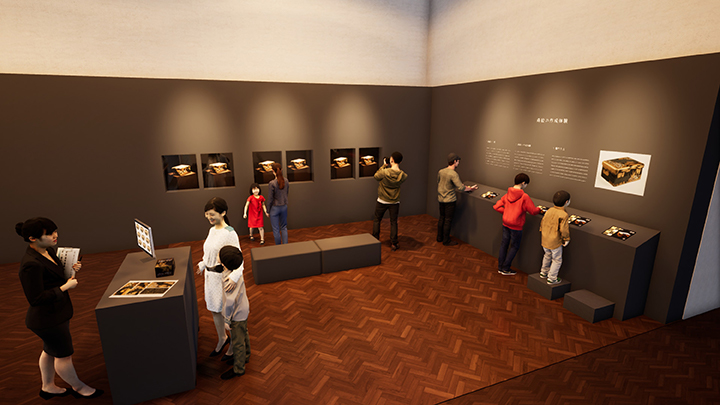 Experience corner (image)
You can download the data of paper model that you designed.
Print the downloaded data at home, assemble it, and enjoy it.

Watch a video of how to assemble the paper model.

Period

January 19, 2021–February 7, 2021
Japanese armor was worn by samurai not only to protect their bodies in battle, but also to showcase their prowess. It was therefore designed to be both strong and elegant, with various materials like leather, iron, and silk cords, as well as brilliant colors.
In this exhibit, you can get an up-close look at armor created in the modern era. If you look carefully and closely, you will see that it combines many parts of different sizes and shapes. That is why Japanese armor is able to provide ample protection for the body while still allowing flexible movement.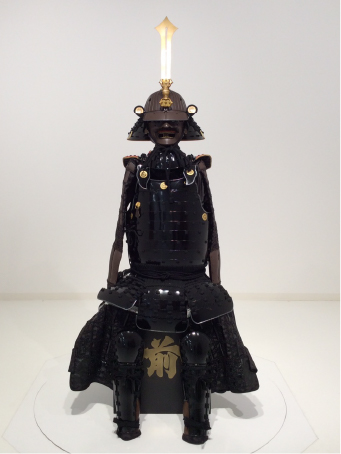 (Production by MARUTAKE SANGYO Co.,Ltd., Original Work: Gusoku Type Armor, Two-piece cuirass with black lacing, Edo period, 17th century)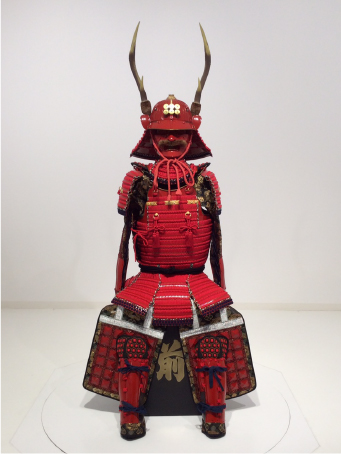 (Production by MARUTAKE SANGYO Co.,Ltd.)
An Inside Look at Japanese Armor
Japanese armor was meant to protect samurai on the battlefield, but it was also a detailed work of art produced through skilled craftsmanship. Samurai sought to distinguish themselves on the battlefield by wearing eye-catching armor that was artistic as well as practical.
Learn about the features and highlights of samurai armor while watching a model actually try on a suit of armor and a helmet.

Period

January 9, 2021–February 28, 2021
The kimono is known as Japan's national costume. However, its original form was a garment with narrow wrist openings called kosode. Kosode were dyed with beautiful patterns or decorated with embroidery and gold foil. Their patterns and designs changed with the times. A kimono fashion magazine called Book of Designs for Kosode Garments was even published during the seventeenth century. The people of the Edo period referred to books such as this to enjoy dressing up.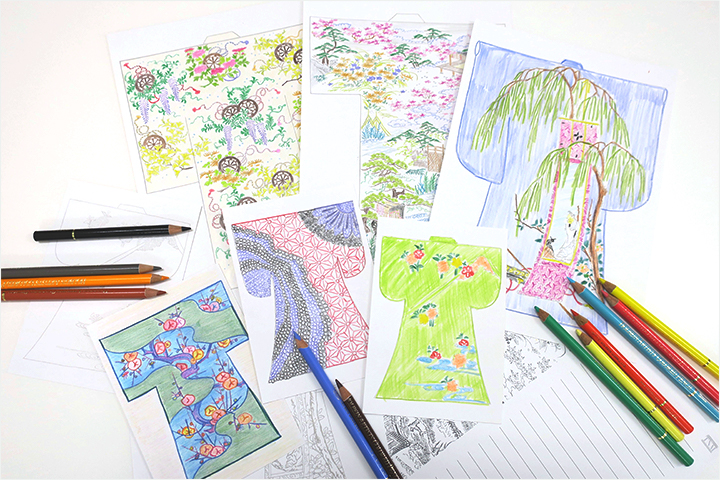 Try designing your own kimono with any color you like!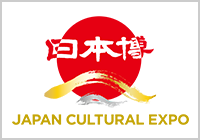 FY 2020 Japan Cultural Expo Project Presented and Co-presented by Agency for Cultural Affairs, Government of Japan, and Japan Arts Council

All visitors must make an online reservation.
Ticket reservations can be made at the ticket booths on the day of your visit only when the day's online ticket sales have not reached the predetermined number.
Date
January 19, 2021 (Tue) - February 28, 2021 (Sun)
Time
9:30 - 17:00
*Last entry 30 minutes before closing *All activities will end 15 minutes before closing time.
*Due to the rapid increase of coronavirus infections in Tokyo, the Museum will close at 5.00 pm.
Admission
Admission to ''Japanese Culture Unlocked: Armor, Kimonos, Lacquerware, and Woodblock Printing'' is included in tickets for the regular and special exhibitions (if visited on the same day).

Adults: 1000 yen
University students: 500 yen

*All tickets will be timed-entry tickets (timed tickets) and must be purchased in advance online. Museum members and other visitors eligible for free admission must also make advance reservations online.

*The Special Exhibition "Japanese Architecture: Traditional Skills and Natural Materials" requires a separate admission fee, and reservations must be made online to view this exhibition.

*Admission is free for senior high/junior high/elementary school students and persons under 18 and over 70 years of age (please show proof of age when entering).

*Persons with disabilities are admitted free with one accompanying person each (please present an ID at the ticket booth).

*Exhibition lineup may change as circumstances require.
Organizers
Tokyo National Museum, Agency for Cultural Affairs, Japan Arts Council
General Inquiries
+81-(50)-5541-8600 (Hello Dial)